the smile you've always wanted
Sedation Dentistry Orlando – A Choice for Anxious and Fearful Dental Patients
An Introduction To Sedation Dentistry
Your comfort during your visit to Lake Baldwin Dental is very important to us. We believe no patient should have to feel anxiety or pain during their dental treatment.
Dr. William Dunn, Dr. Kathleen Anderson and Dr. Huy Tran are educated in the protocols for providing oral sedation dentistry to Orlando.
What is Oral Sedation Dentistry?
Oral sedation dentistry is a medical procedure involving the administration of oral sedative drugs, generally to facilitate a dental procedure and reduce patients' fear and anxiety related to their experience.
Why Should Oral Sedation Dentistry be Considered?
Consider oral sedation dentistry if:
You are fearful or anxious of dental treatment and dental instruments – "Dental Phobia".
Multiple visits can often be performed in fewer appointments.
Local anesthetics do not have a numbing effect on you.
You have sensitive gag reflex.
You suffer from any physical conditions, such as neck or back pain, which could lead to discomfort while sitting in a dentist's chair.
How is Oral Sedation Taken?
This involves a simple pill, taken orally the night before your appointment and the day of. Although our patients are not unconscious with oral sedation dentistry, they are in a complete state of relaxation similar to sleep and do not feel pain. We monitor our patients throughout the procedure and assure their safety.
In many cases, oral sedation dentistry has an amnesiac effect on patients, and they remember little to nothing of their dental treatment, almost as if they were asleep.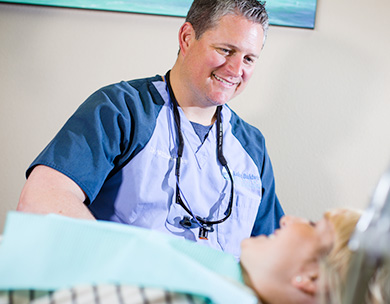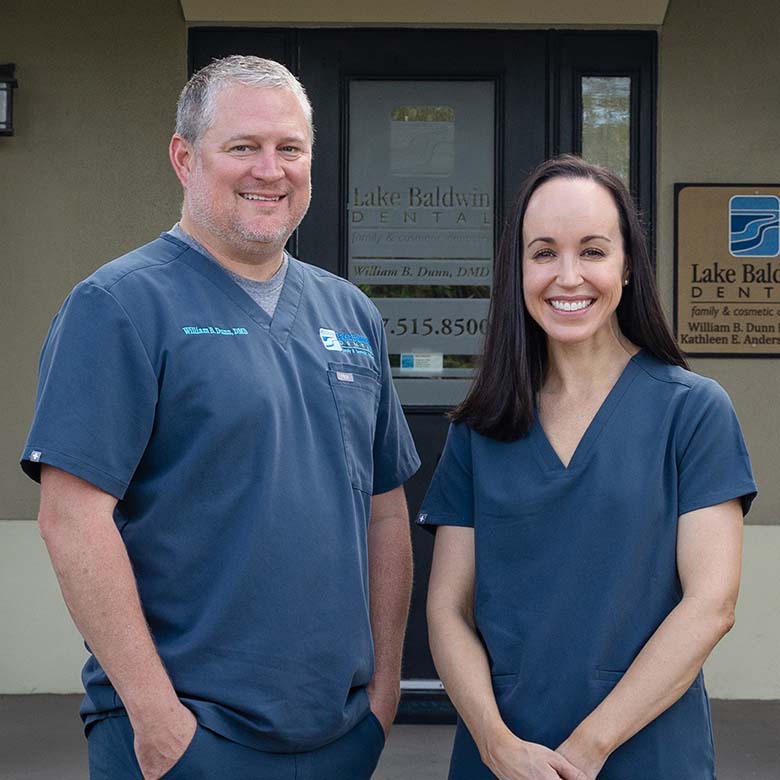 Meet Our Orlando Dentists!
Dr. William Dunn and Dr. Kathleen Anderson have created a dental practice that services both the cosmetic and traditional dental needs of their patients in a comfortable and stress-free atmosphere.