the smile you've always wanted
We'd love to hear from you!
Lake Baldwin Dental
950 Lake Baldwin Lane
Orlando, FL 32814
ph: 407.515.8500
fx: 407.515.3039
Monday: 8:00am – 4:30pm
Tuesday: 8:00am – 5:00pm
Wednesday: 8:00am – 5:00pm
Thursday: 7:00am – 3:00pm
Friday: Closed
Saturday: Closed
Sunday: Closed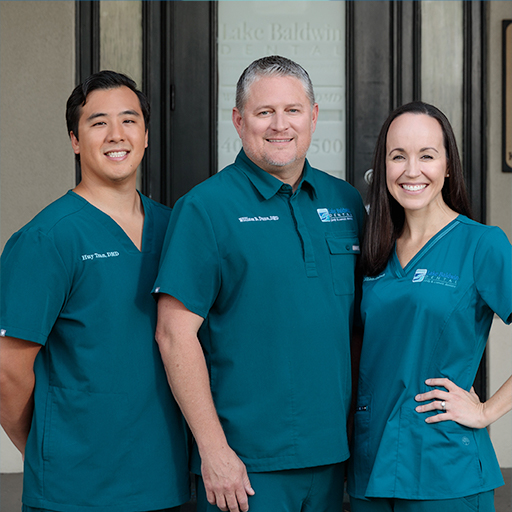 Meet Our Friendly Dentists!
Dr. William Dunn, Dr. Kathleen Anderson and Dr. Huy Tran have created a dental practice that services both the cosmetic and traditional dental needs of their patients in a comfortable and stress-free atmosphere.