the smile you've always wanted
A Positive New Patient Experience at Lake Baldwin Dental in Orlando
As a new patient of Lake Baldwin Dental in Orlando, Florida you will receive a thorough introduction to our dental practice and team. Dr. William Dunn, Dr. Kathleen Anderson and Dr. Huy Tran meet personally with every new patient to ensure that your visit and dental care has exceeded your expectation.
It's extremely important to us that your visit to Lake Baldwin Dental be a positive experience for your entire family.  We also understand that especially for children that feeling at ease during this first visit is critical to a lifetime of proper dental care.
 Prior to Your First Visit
Prior to your first appointment, you can fill out your new patient forms found on this website and feel free to ask our staff about what to expect before treatment. Please allow 10 minutes before your scheduled appointment on your first visit to Lake Baldwin Dental.
Your dental care is extremely important to us and every visit to Lake Baldwin Dental is treated with professionalism, expert treatment and respect for your time. Call us today to schedule your visit to Lake Baldwin Dental.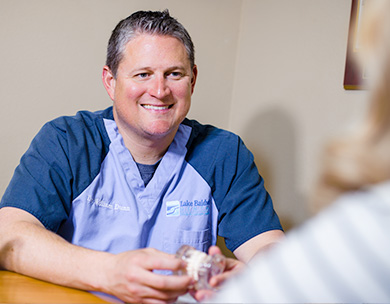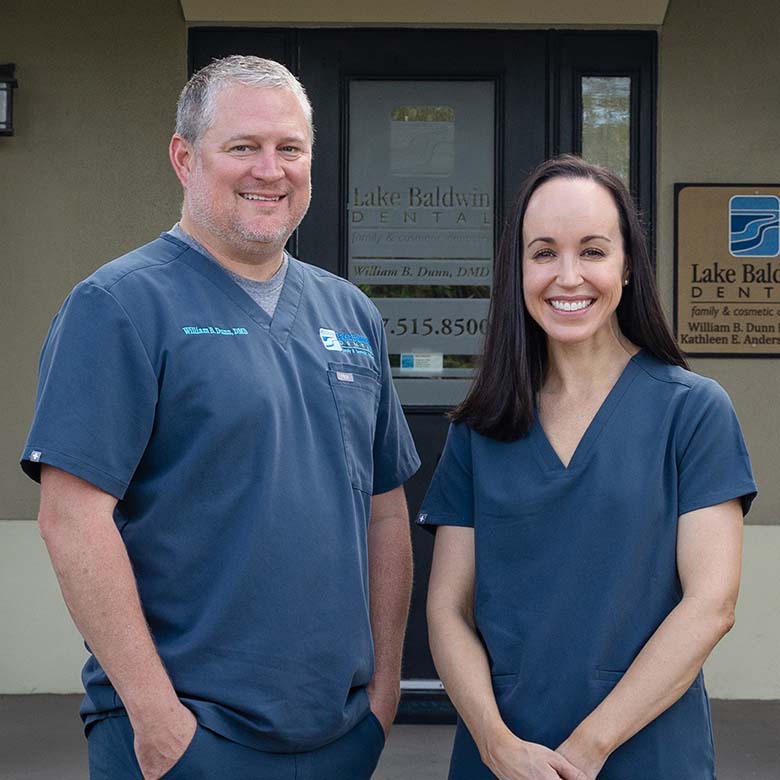 Meet Our Orlando Dentists!
Dr. William Dunn and Dr. Kathleen Anderson have created a dental practice that services both the cosmetic and traditional dental needs of their patients in a comfortable and stress-free atmosphere.