the smile you've always wanted
Orlando Dental Implants – A Permanent Solution for a Better Smile
Lake Baldwin Dental specializes in artificial tooth replacement or dental implants. Dental implants are used to preserve the natural look of your smile and are the most advanced tooth replacement system devised. Lake Baldwin Dental specializes in the restoration process of the dental implant.
If you are missing one or more of your natural teeth, dental implants are a great solution for your dental treatment. Dental implants are an effective way to replace missing teeth and also provide a fixed solution to having removable partials or complete dentures. Implants provide support and stability for these appliances as they are usually made from titanium.
Orlando cosmetic dentists, Dr. William Dunn, Dr. Kathleen Anderson or Dr. Huy Tran, meet with patients for dental implant consultations prior to prescribing this cosmetic dental treatment.
Dental Implants are artificial roots and teeth that are surgically placed into the upper or lower jaw bone by a specialist.
Lake Baldwin Dental works with a variety of local specialists to ensure the proper placement, care and treatment of your dental implants.
Reasons Why Dental Implants May be Needed
To replace one or more missing teeth without affecting adjacent teeth (eliminates bridges)
To support a bridge or denture, making them more secure and comfortable
To resolve bite problems caused by teeth shifting into a missing tooth space
What is Involved with Getting an Implant?
Getting dental implants requires a number of visits over a period of several months. Implants are surgically placed into the bone and allowed to heal and integrate into the bone for up to six months. After the healing period, the supportive crown is securely attached to the implant, providing stability and comfort.
Good oral hygiene and regular dental visits will aid in the life of your new implant.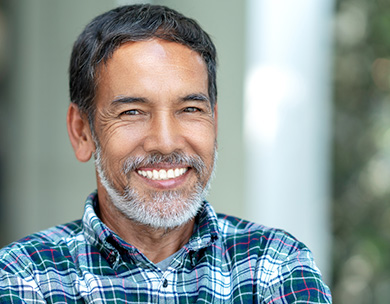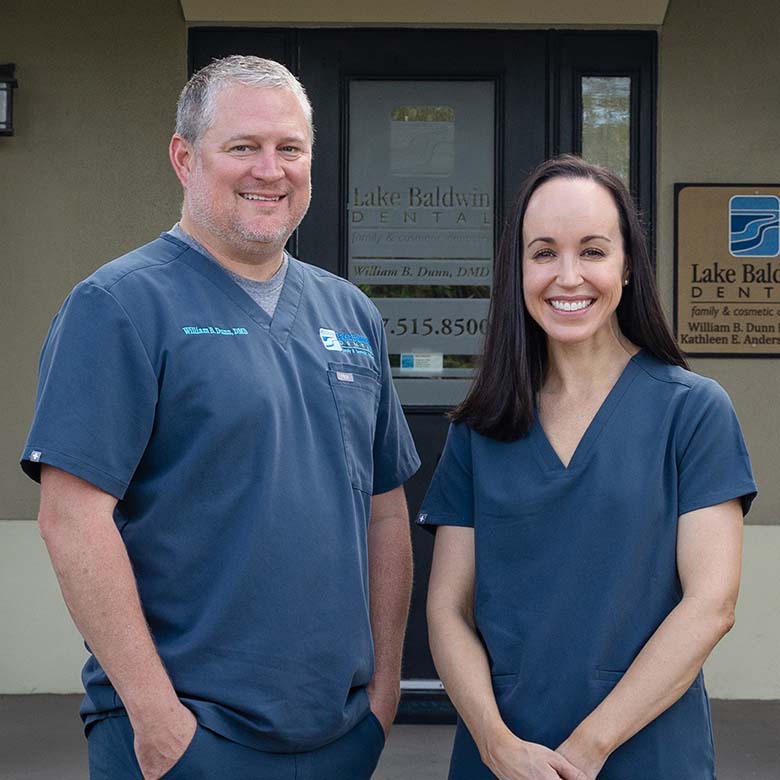 Meet Our Orlando Dentists!
Dr. William Dunn and Dr. Kathleen Anderson have created a dental practice that services both the cosmetic and traditional dental needs of their patients in a comfortable and stress-free atmosphere.