Orlando Dental
Office Tour
the smile you've always wanted
Orlando's Lake Baldwin Dental Office Tour
Orlando's Lake Baldwin Dental has created a tranquil, spa like, environment and patient treatment area. It is our goal to create a comfortable and stress free environment for our patients peace of mind.
Please enjoy the office tour above to view photos of our dental office and dental treatment areas, which we are so proud of at Lake Baldwin Dental.
Tranquil Setting at Lake Baldwin Dental
The office environment at Lake Baldwin Dental is tranquil and refreshing, much more like a spa than a dental office. Dr. Dunn has created a dental treatment facility that is comfortable and inviting to patients of all ages.
As a patient of Lake Baldwin Dental, you will be treated in a leather, reclining dental chair and provided with noise canceling headphones. For your enjoyment, a personalized viewing screen is available for watching TV or listening to your favorite music.
Your comfort is our priority at Lake Baldwin Dental and we have designed an office that facilitates the ultimate setting for your dental care.
Comfortable Chairs for Your Dental Visit
Our patient's at Lake Baldwin Dental spend the majority of their office visits in our dental chairs. Our dental chairs are state-of-the-art technology, not only providing the best in total body comfort, but allow each patient to select from a variety of entertainment options.
Patients can: Listen to music or watch TV from the comfort of their dental chairs. Our noise canceling headphones allow the most tranquil dental experience available allowing patients to focus on their chosen entertainment rather than their procedure.
*Be sure to bring your own adapter to listen to the music on your own device using our noise-cancelling head phones.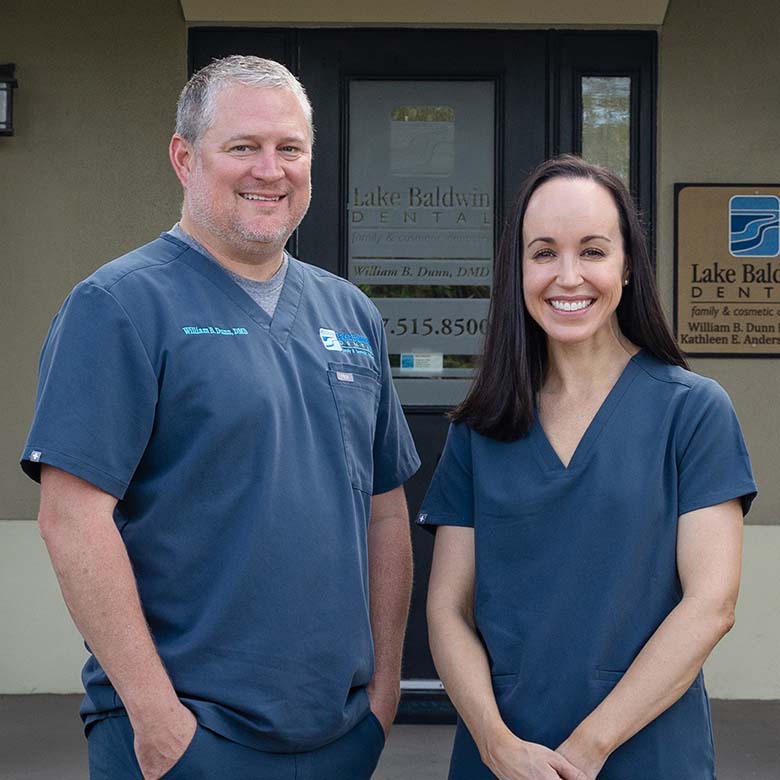 Meet Our Orlando Dentists!
Dr. William Dunn and Dr. Kathleen Anderson have created a dental practice that services both the cosmetic and traditional dental needs of their patients in a comfortable and stress-free atmosphere.