the smile you've always wanted
Orlando Teeth Whitening & Zoom Whitening
Your smile is one of the first things people notice about you. Why be self conscious or unhappy with your smile when there are so many ways to whiten your teeth? Unlike bleaching, whitening restores your tooth's natural color by removing stains and debris.
There are many reasons for teeth to become discolored – some we can control and others we cannot. The starting color, translucency and thinness of teeth cannot be controlled – just like there is a correlation between age and tooth color – and there is nothing we can do to prevent that. What you can do to limit stains on your teeth is avoid smoking, coffee, tea, cola and red wine. If that doesn't sound possible, consider whitening your teeth. But remember, teeth whitening only works on natural tooth enamel, so it is important to evaluate replacement of any old fillings, crowns, etc. Replacement of any restorations will be done after whitening so they will match your new look.
The most popular method of whitening is the in-office Zoom! Whitening System. As dental professionals, Lake Baldwin Dental's cosmetic dentists have access to the professional strength that will whiten teeth dramatically – proven to change the color of your teeth up to nine shades lighter. 
Many of our clients at Lake Baldwin Dental enjoy leaving the office with a new, bright-white smile. You can too!
Top Reasons to Have Your Teeth Whitened
Stained teeth due to medications (tetracycline, etc.)
Yellow, brown stained teeth
Prior to cosmetic procedure to ensure a more esthetic result
What is Involved in Teeth Whitening?
Zoom! teeth whitening usually requires one visit for about 2 hours. This cosmetic dental procedure is simple. It begins with preparation to cover your lips and gums leaving only teeth exposed. A gel is applied and then used with the Zoom light to break up stains or discoloration. During this time you can watch TV or listen to music. Impressions (molds) will be made of your teeth to fabricate custom, clear plastic trays for touch ups.
We will try on the trays for proper fit, and adjustments will be made if necessary. The trays are worn with special whitening solution either once or twice a day for 30 minutes based on the degree of staining and desired level of whitening. It is normal to experience tooth sensitivity during the time you are whitening your teeth, but it will subside shortly after you have stopped the whitening process.
You will receive post-op care instructions for your teeth and trays, and be encouraged to visit us regularly to help maintain a beautiful, healthy, WHITE smile!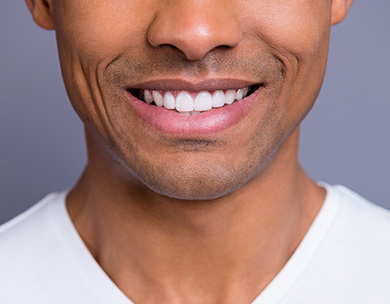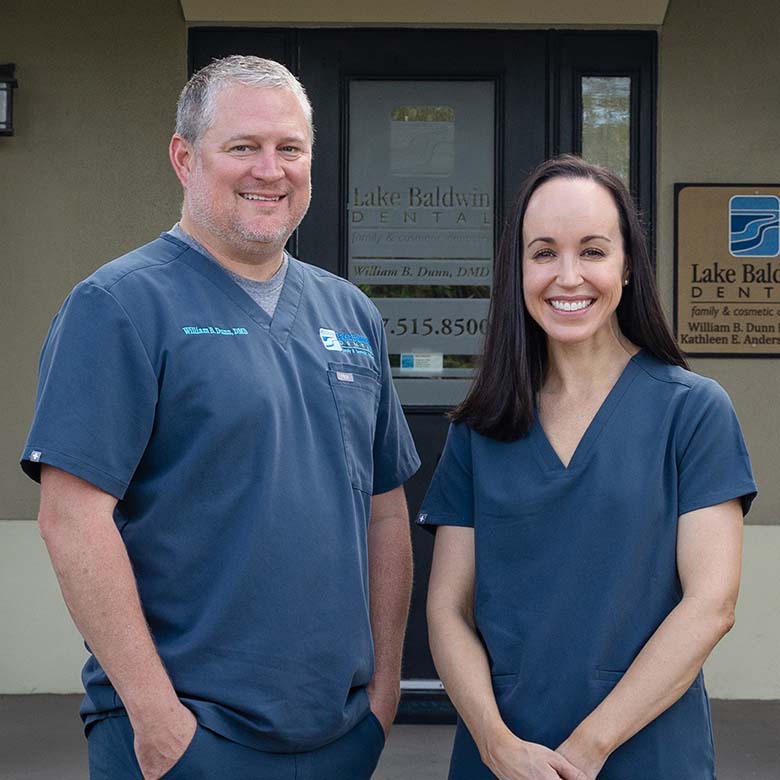 Meet Our Orlando Dentists!
Dr. William Dunn and Dr. Kathleen Anderson have created a dental practice that services both the cosmetic and traditional dental needs of their patients in a comfortable and stress-free atmosphere.